What's New
COMING UP - SPUDS IN PERSON!
THURSDAY January 26, 2023 8:00 - 11:00PM
Fearless Leaders:  Enid Diamante & Judy Kleppel
This will be an indoor, masked, vaccinated dance at the 
Commodore Barry Club / The Irish Center
6815 Emlen St., Philadelphia, PA 19119
For more information about the dance and safety protocols: website
Tunes coming soon! 
 Join the SPUDS Mailing List to get the details right in your mailbox!
We want to thank Kim Neubauer for co-coordinating, cajoling people into being leaders, keeping an organized and clear eye on what was needed to help keep SPUDS running for yet another twelve years! 

Kim is stepping down from coordinating and we will surely miss her organizational skills! She was the one who both made sure our calendar of leaders was full and balanced with new and experienced people, and coordinated with the bookers so that we were booked to play our dance as much as we did.  SPUDS is an even stronger collective than ever because of her.  As well as playing at almost all SPUDS events over those 12 years, she welcomed every newcomer with warmth and encouragement.  

Kim, thank you for your talent and commitment to our community of musicians and dancers.  We look forward to many more years of playing and dancing with you.

Thank you!

Pandemic Update: SPUDS is still gathering online monthly. To get more information, make sure you are on the SPUDS mailing list and it will be sent to you.
Join the SPUDS Google Group Mailing List

Our Tune swaps have been great fun! Here is an archive of the more than 800 tunes we've shared so far.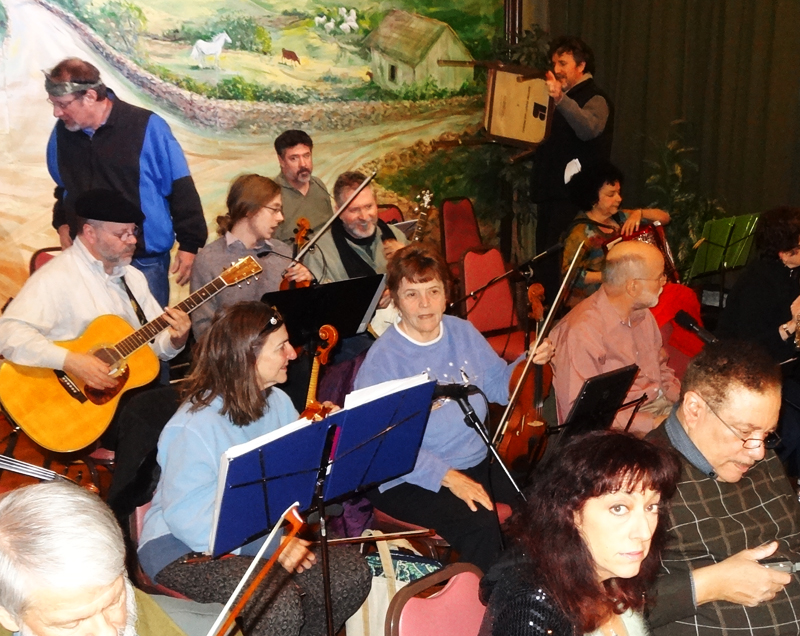 The lovely remembrance of our friend and community member, Sue Anderson can be found here:
https://www.legacy.com/obituaries/philly/obituary.aspx?n=susan-kraatz-anderson